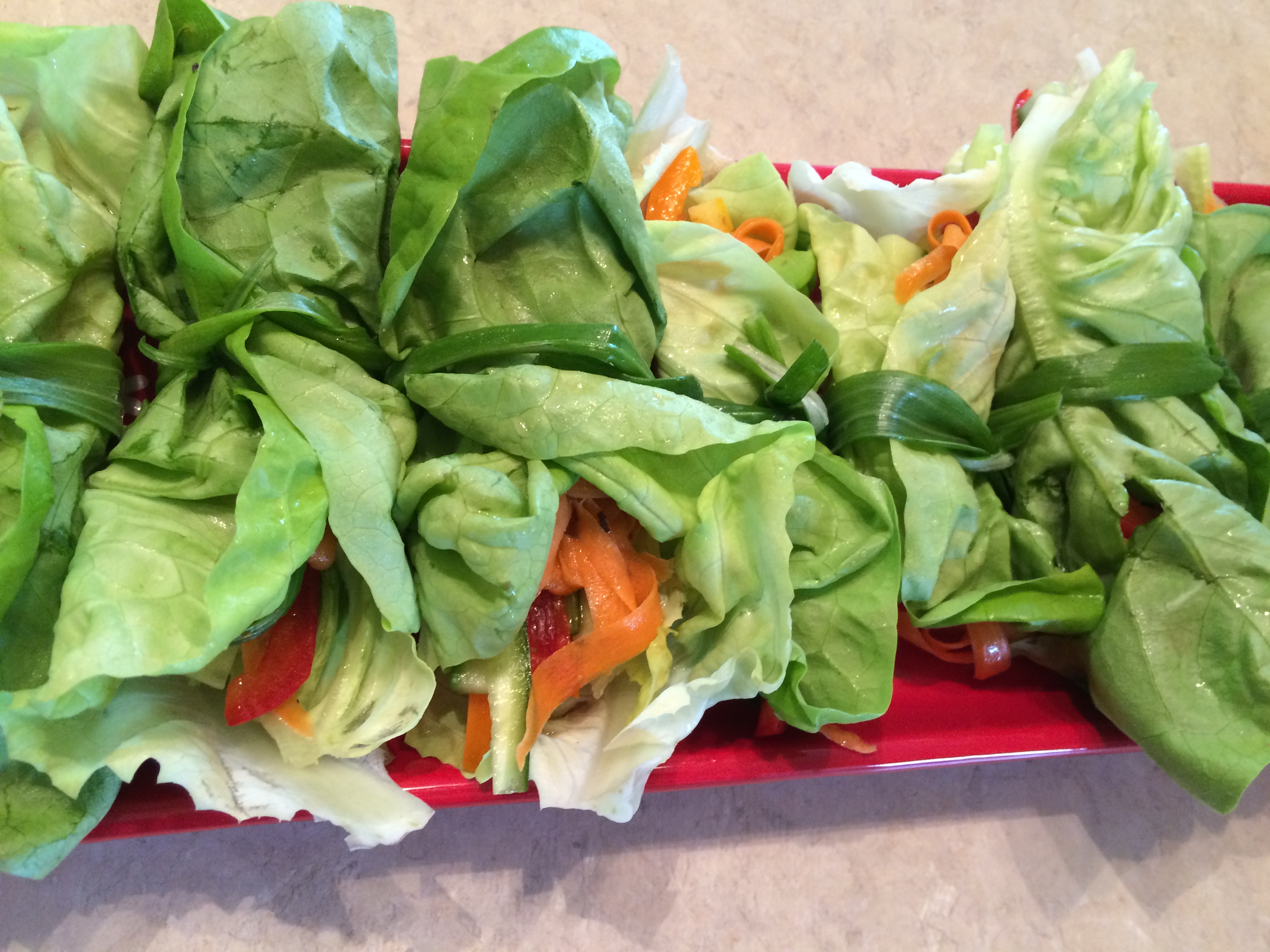 Hooray! The holidays are over and 2016 is safely upon us. I had a truly terrific holiday season with lots of time with my husband, Earl, a lot of delicious food and people who I love. (And some of them love me back!)
I think I will always have moments during the season where I feel a little melancholy missing those who aren't with us anymore, old traditions that no longer exist and the way the world has changed. I've grown up enough to be at one with my thoughts, move forward and appreciate the things I have in my life. (But not grown up enough to ever give up stuffed animals, Lego and Archie comic books.)
As always, I was trying to come up with some resolutions this year. I thought of the mundane ones that every person says like exercise more and eat better. (Blah. Blah. Blah. Wait…that isn't a grown up attitude.)
But I am honest enough with myself to say….I will probably not exercise any more than I did last year. I've always thought that I would like a body that you could bounce a quarter off of but then I thought to myself "Who the hell wants quarters tossed at them?"
I'm pretty content with a body that makes someone look at me and crave peanut butter because I've got so much nice jelly!
As for eating better, I think I do pretty well with the exception of potato chips. Potato chips make me walk in my sleep at midnight! I just can't resist them. I've been know to wake up with the bag empty by my side of the bed with crumbs all over my face. It isn't pretty and if there is such a thing as a potato chip binge walk of shame….I've done it!
So what should I pledge to do this year? Hmmm, I would like to revamp my blog layout so it is a bit more user friendly. I will continue NOT to have ads popping up because that is annoying. (It is like being poked by a stick or someone tossing quarters at your perky behind!)
I would like to make the recipe index easier so that recipes that were written 5 years ago could be found again. That is one resolution I could keep. (I might even spend some time to revamp those recipes since I am constantly learning and learning to take better pictures of my creations.)
I will continue to open my mind to new things and people. I embrace new friendships with hug and hope to indulge more with the friends and family that make every day worth living.
I will attempt to become a better writer or storyteller so those of you who are fans of Felt Like a Foodie can justify the 10-20 minutes a week you spend reading my blog. (I might even add more photographs for those of you who only like to look at the pictures!)
With all of that said, I just want 2016 to be a year that will "let us rap" about all the good stuff that happened. Cheers, My Friends.
New Year's Resolution Lettuce Wraps
(Kid Friendly: Because I made two kids taste them and they actually asked for more!)
You will be marinating the veggies overnight or all day. It is not a make and go recipe…you've been warned that you should read this WHOLE recipe all the way through before you start.
Ingredients
¼ cup olive oil
¼ cup champagne vinegar (if you can't find champagne vinegar you can use a good white wine vinegar)
1 TBsp Dijon mustard
½ Tbsp Italian seasoning
1/2 tsp sugar (optional)
1 head of "living" butter lettuce (The living lettuce is usually in a plastic container and has some roots on it. I like it because it tastes really fresh. You can sub things like romaine or iceberg but they might not roll as well.)
1 red pepper
1 orange pepper
1 yellow pepper
1 half of seedless cucumber
1 medium carrot
Chives or similar veggie that you can use to tie up your wraps.  (I used long strips of green onion since my chives are gone for the season.)
Directions
In a small container that you can put a top on (like a ball jar), add the vinegar, olive oil, mustard and Italian seasoning. Shake it like this will be the only exercise you get for the entire year…..because it might be! After a minute or two, it should be nice and emulsified.  Give it a taste.  Does it make you pucker just a smidge?  Good!  If you want to add the sugar, you can.
Thinly (like matchsticks) slice your peppers and place them in a container, set aside.
Slice cucumber almost identically as the peppers, place in another container set aside.
With a vegetable peeler, peel ribbons off of your carrot and place them in their own container.
I put about 1-2 Tablespoons of the marinade/dressing over JUST the carrots and peppers. Shake them up in their containers and put them back in the fridge OVERNIGHT.
I did not marinate the cucumber because I just think it would have gotten mushy.
You can always add some dressing the next day.
Also the night before, separate your lettuces leaves and give them a good wash. Put them in a bag or container. The little bit of moisture on them will help make them crispier the next day.
The next day is here! Good Morning. Lay out your lettuce cups and place pieces of peppers, cucumber and carrots in each one. Roll them and tie them with a chive or green onion.  Because the lettuce leaves aren't the same size, you may have some little ones which are great for well, the little ones!
If you like, serve with remaining dressing.
The dressing is kind of tart but I lean towards the sourness rather than sweetness in dressing. I think the carrot added enough sweetness to the wraps that this is a recipe you can avoid adding extra sugar because didn't you resolve to decrease your sugar intake.