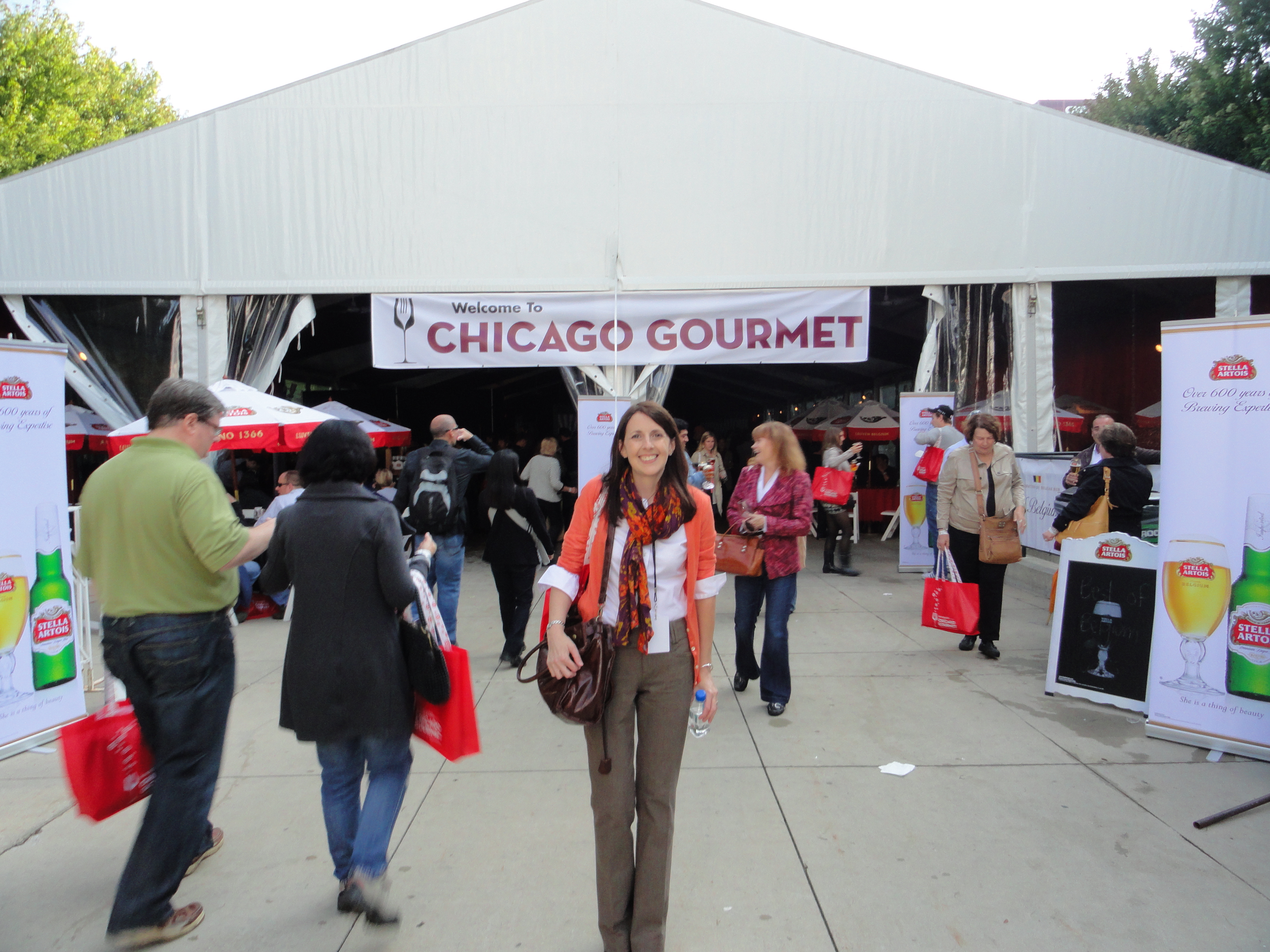 Little fish, big pond…that was me yesterday.  I had the honor and pleasure of attending Chicago Gourmet sponsored by bon appétit  magazine.  I heard it was THE premier food event to attend in Chicago and I must admit, it was BREATHTAKING!
I, honestly, didn't know what I was getting myself into.  I knew it was advertised to have over 100 of Chicago's top restaurants sampling food, cooking demonstrations, seminars and wine tastings.  (There were lots of different "alcohol" tastings but I didn't partake in any because everyone knows I'm a mean drunk. Just kidding, I'm a naked drunk and I didn't want to end up on You Tube.)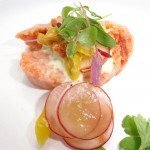 Let me start by explaining the set up.  There were Pavilions everywhere nine of which were "Chef Tasting Pavilions."  (No you were not actually allowed to taste the chef but there were a few that looked "tasty". Hubba hubba).  At these pavilions there was food.  Not just any food, some of the most decadent food I've ever seen (or eaten.)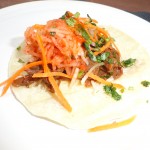 The chefs were all very gracious describing their plates and even laughed with me when I asked a stupid question.  (And believe I asked some silly questions!) I learned a couple new tricks that I hope I can share on future blogs!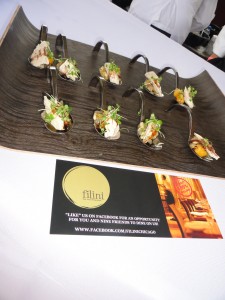 I tried everything from pig's tail (The Purple Pig) to Sweetbreads (Hubbard Inn) to Pork Belly (ZED451) to a BLT-style Scallop (RL).  I could go on and on but that just wouldn't be nice.
Now this is the PERFECT event for someone who wants to try new foods.  I must disclose that there were a couple chefs who actually popped the food in my mouth when I was scared.   There wasn't one thing I tried that I wouldn't have again and I would feed myself the next time…I promise!
In between the eating, I had the pleasure of going to cooking demonstrations by local and celebrity chefs.  To name a couple of examples, Bruce Sherman from North Pond gave a wonderful demonstration on seasonal cuisine and Rick Bayless made a pizza!  (That is not a typo for you Rick Bayless fans, he made a Mexican pizza.)
One of the highlights for me was the book signings.  Living in a small town, my reality is looking up recipes and trying to mimic them.   Barbara's Bookstore did a lovely job of controlling the masses so we could meet our favorite celebrity chefs and get our cookbooks signed.
I, being the professional that I am, remained calm and cool when I met everyone.  (Okay, not really.  I was first in line to meet Ted Allen and I ran screaming to him "I'm number one."  I spoke like a dolphin to Stephanie Izard because I was so excited to meet her.  I told Rick Bayless to pretend he liked me when we posed for a picture and I wanted to hug the stuffing out of Rick Tramonto because he was the nicest guy ever!)  With that said, I'm sure they will remember me!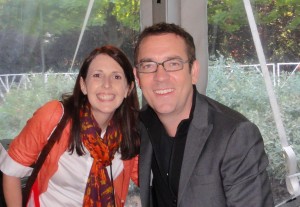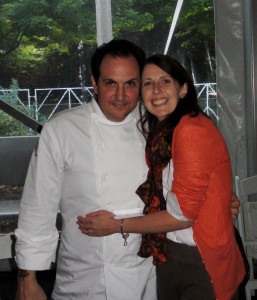 Finally, thank you to everyone who made the day possible and that includes the wonderful Chicagoans that dined with me (the most hysterical group of 60 year old men), talked to me while we waited for food, took my pictures and overall made the day perfect.
Next year, I'll give you all a head's up before Chicago Gourmet so you can come and experience the best restaurants in Chicagoland.  I would write more about the event but I need to go let out all of my pants!